Why is it so important to wear a helmet?

Why are concussions such a big deal?
FVBIA promotes brain injury prevention in our communities.
Coloring for Prevention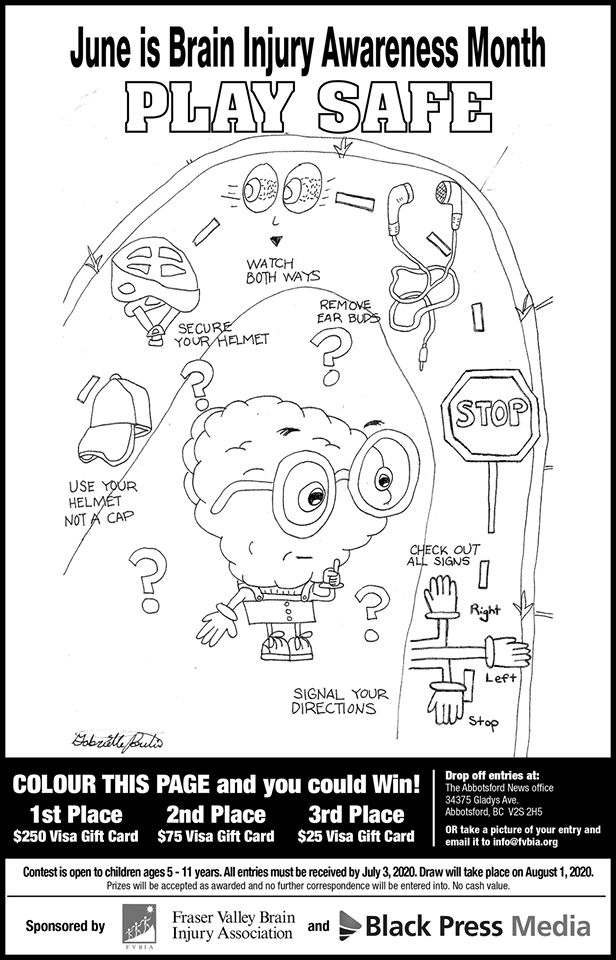 June is Brain Injury Awareness Month
Coloring
Bike Safety Prevention
Coloring pages for download…
---
Kindness Rocks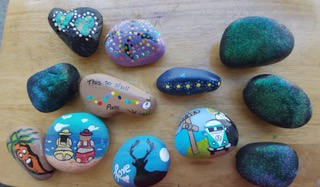 "The purpose is simple; to cultivate connections within communities and lift others up through simple acts of kindness."
Especially fun for people who "Can't Draw/Paint" and believe they have "No Artistic Ability"
The Challenge
Create some painted rocks that can be shared within your local community
Benefits
Cheap, easy, fun, sharable
Focuses on positive feelings such as kindness, gratitude, joy
Who doesn't love a hand painted rock made specially for them?
Can be done with felt markers or paint
Individuals work at home but are part of a larger group that comes together thru emails to share their work and experiences
Once physical isolation ends, a "You Rock Party" will be scheduled to celebrate our post-COVID lives
Dot Painting for Beginners
---
Safety Presentations & Booths
Bike Rodeos
Every year, FVBIA provides education about bike safety and helmets to over 2000 Grade 1 and Grade 3 students in partnership with the Chilliwack Safety Village to answer these very important questions.
FVBIA does bike rodeos in Hope and Agassiz.
Safety Fair
Then the 3 day fair in Chilliwack, the Safety fair in chilliwack and Safer Cities in chilliwack
Party in the park and the girl guides.
At these events we set up a booth with colouring pages and literature on bike safety and the need for helmets.
Safety Wheel
Spin and answer a safety related question or a question on what the brain helps you to do, as well as bike and helmet questions. After the question is answered they get candy. Always a big draw.
FVBIA also provides:
General information on acquired brain injury
Presentations on prevention and awareness of brain injury
Education for family members, including children and siblings of survivors
Training and education for professionals
If you are looking for more information, presentations on brain injury and prevention or support because you or someone you know has had an acquired brain injury, please contact us.